Critical Operations Power Systems
This generator system classification was added in 2008 in response to the 9/11 terrorist attacks and hurricane Katrina. This designation is reserved for facilities that, if destroyed or incapacitated, would disrupt national security, the economy, or public health and safety. Your Authority Having Jurisdiction (AHJ) can designate any facility – such as police stations, fire stations, emergency call centers, telecommunications carriers, data centers and other critical infrastructure as a "designated critical operations areas" to comply with NEC article 708.
Risk Assessment
A risk assessment must be completed to identify hazards (and the likelihood of their occurrence) and the vulnerability of the electrical system to said hazards. This includes both naturally occurring and human-caused events. After the risk assessment is completed, strategies must be developed to mitigate any identified hazards.
Security
Physical security must be provided based on the outcome of your risk assessment. This includes restricted access to any electrical circuits and equipment for critical operations power systems to qualified persons only.
Testing and Maintenance
Conduct/witness testing must be completed upon installation by your AHJ. All systems must be tested periodically (this schedule is decided by your AHJ), preventive maintenance must be performed, and a means for testing under load must be provided. Periodic testing and maintenance information can be found in NFPA 110-2019. Component and system tests, base line testing, and functional performance tests must be done at installation. A commissioning plan must also be developed and documented. See NFPA 70B-2019 for guidance on writing this plan. A written (or electronic) record must be kept of all testing and maintenance done to COPS gensets. The NEC does not specify how long you must keep these records.
Commissioning
You must have a commissioning plan developed and documented for your system. At installation, your equipment must undergo both component and systems testing. These baseline test results must be documented so they can be referred back to during periodic maintenance. A functional performance testing schedule must be established, documented, and executed upon completion of installation (NEC Article 708.8).
Wiring
All boxes and enclosures for COPS wiring must be separate from the general wiring of the building. These boxes, enclosures, and receptacles supplied by these systems must also be identified by signage stating they are part of a COPS system. Receptacles in these systems must have indicator lights showing that the receptacles are receiving power. Wiring for these systems must have protection from all kinds of physical damage. Methods for protection are spelled out in NEC article 708.10.
Fuel Supply
COPS that generally run on utility gas for their fuel supply must have a backup fuel system in place. Means for automatic transfer from one fuel source to another must be provided. For internal combustion engines, an on-site fuel supply must be provided. The fuel shall be secured and protected in accordance with the results of the risk assessment discussed above.
Capacity
Critical Operations Power Systems must have the capacity to carry all necessary loads for an unlimited number of hours. A portable, temporary, or redundant alternate power source shall also be available for use whenever the COPS power source is out of service for maintenance or repair, this source must have the capacity to run all critical loads for at least 72 hours. (NEC Article 708.22) COPS must be able to shed all non-critical loads in the event of an emergency; if the load exceeds the available capacity.
Transfer Equipment
Transfer equipment for Critical Operations Power Systems must be automatic and identified for emergency use. Automatic transfer switches must be listed for emergency use and shall be electrically operated and mechanically held. The transfer equipment must only supply COPS loads.
Ground Fault Protection
Ground fault protection is required for COPS. These systems must be tested at installation to make sure that all equipment is operational.
Emergency Operations Plan
All facilities with COPS equipment must have a documented emergency operation plan. This plan needs to cover emergency operations and response, recovery, and continuity of operations.
One Last Consideration
Outdoor gensets do not need an additional disconnect if the main disconnect is easily accessible and within 50 feet of the building.
This article is not a comprehensive list of regulations for Critical Operations Power Systems. For the full list of COPS rules and regulations, see NEC 2020 Article 708.
---
Got More Generator Questions? We Can Help!
Call

800-595-5315

Or Connect With Our

Expert Technicians

Here:
---
Other Articles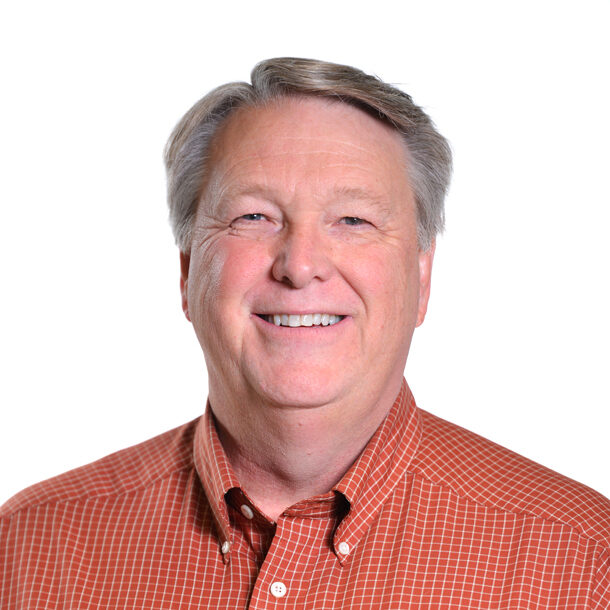 Craig is the Vice President of Engineering at Energy Management Corporation. He is a Professional Engineer (PE) and carries over 30 years of experience in the world of electrical automation. Besides amassing an impressive amount of knowledge in his magnificent brain, he is also a Master Scuba Diver (MSD), a performing magician, and a professional DJ. Truly a man of many talents.