VFDs and other upgrades save a large convention center 8% annually
One of the largest and most well-known convention centers in the world covers acres of land in a large city, but also has a hidden problem. The center is over 50 years old, and its aging electrical infrastructure draws a lot of electricity.
As in, an energy bill ranging from $4 million to $5 million every year.
This didn't sit right with the building's superintendent.
"I think that's a little excessive," he said. "Before we took over the building, it was a norm and that's not a norm. You need to study that and bring that down."
Something needed to change. Without an upgrade to make the convention center more energy efficient, its packed schedule of conferences, shows, summits, and other events could quickly dry up. That's why the superintendent reached out to the Energy Management Corporation team.
Here's how we helped him take control of the convention center's energy consumption, all without disrupting any of the center's 350 annual events.
Significant reduction in energy consumption
The superintendent's primary goal was to reduce energy consumption and bring down that annual spend. To do this, we worked with his team to replace between 60 and 80 aging motors and install almost 100 variable frequency drives on his mechanical equipment.
The campus' central facility alone has seven 1,000-ton chillers and over 20 pumps and cooling towers, and that was where his team wanted to start. Along with other energy efficiency initiatives, adding VFDs to that equipment has dropped the convention center's energy bill by 8 percent. That adds up to over $300,000 annually.

BMS compatibility made easy
Going into the project, one of the main concerns was our equipment's compatibility with the existing building management system. After all, if the VFDs can't communicate with the system, there's no way to control them and there's no reason to install them.
"The venue is aged by the years and a couple decades of expansion, but they put in a BMS by the name of Siemens APOGEE," the superintendent said. "That's a very, very old system. It's not even supported anymore from Siemens."
In the end, he didn't need to worry. Our team ensured all our drives came equipped with Siemens' propriety means of protocol network communication – FLN communication. To do this, we sourced the communication cards, installed them before delivery and checked that the VFDs were compatible upon installation.
But for the convention center team, this was all so smooth and simple, they didn't even realize the equipment was originally built without those communication cards.
Seamless installation with only one team
Throughout the sales process, the superintendent and his team worked closely with ours to solidify their goals for the convention center and chart the best path forward to reach them. But the partnership didn't end after those initial conversations and the resulting sales. Our team also provided the labor for installation and startup, meaning the superintendent only had to work with one contractor he already trusted.
This streamlined communication and further lightened his very heavy load.
"It's seamless," he said. "I love the process. They come in, one team worked with my team, and when they come on site, the deliverables are 100 percent acceptable. They know what they're doing. They listen to what I'm trying to do."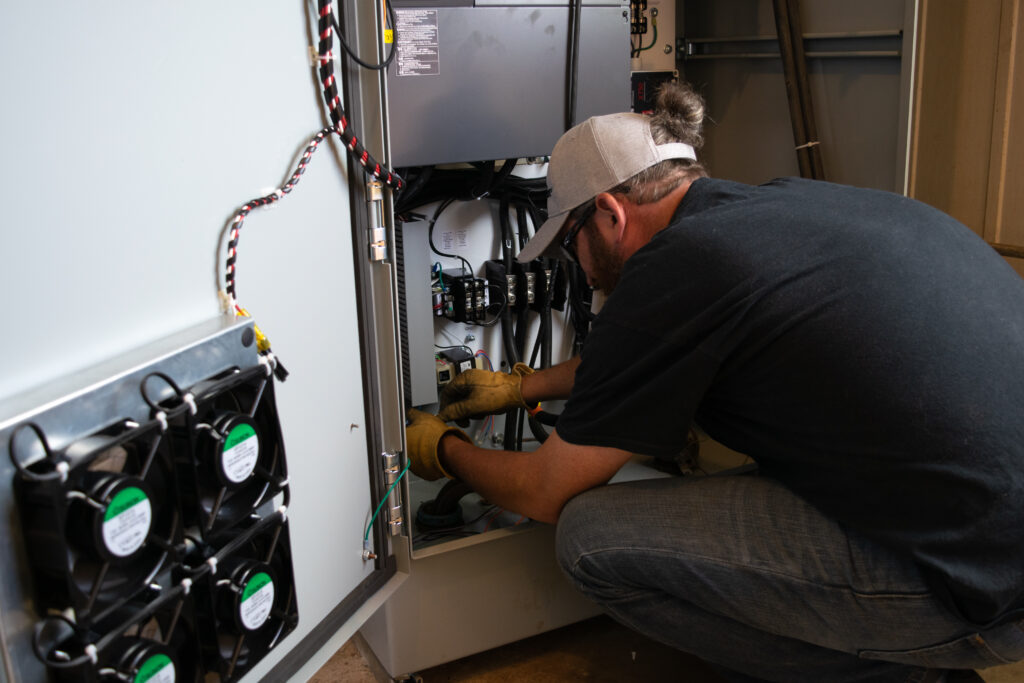 Ready to reduce your energy consumption?
By upgrading aging equipment, installing VFDs throughout the convention center, and introducing other energy-saving initiatives, the property reduced its daily energy consumption by hundreds of thousands of dollars a year. Not only that, but the superintendent also gained a partner and trusted advisor – he never had to worry about the product, service or installation. He trusted us to take care of his campus, leaving him to do his job.
And with those savings, the convention center team is continuing to invest in the its energy efficiency. All while the new, more reliable equipment:
Keeps the 50+ people on their team safe throughout installation and maintenance, thanks to its metal enclosure and safety devices
Communicates easily with the existing BMS
Supports the HVAC system and other mechanical equipment to ensure the campus is comfortable for the full events calendar
"It's an event center, so it's always occupied," the superintendent said. "It's big, huge, downtown, moving bodies – that's the atmosphere, and approaching that without disruption? Not even allowing the visitors to know that we're here or what we're doing? We did that."
Want to save on energy costs?
Find out more about how an Energy System Audit can find areas for your company to save money.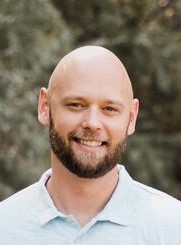 Vice President of Sales
Motor & VFD guru, VFD applications expert, medium voltage VFD expert, leading E-commerce sales at Energy Management Corp, 10 Years in the Electrical Automation Industry