Recertified in Utah, California, and Wyoming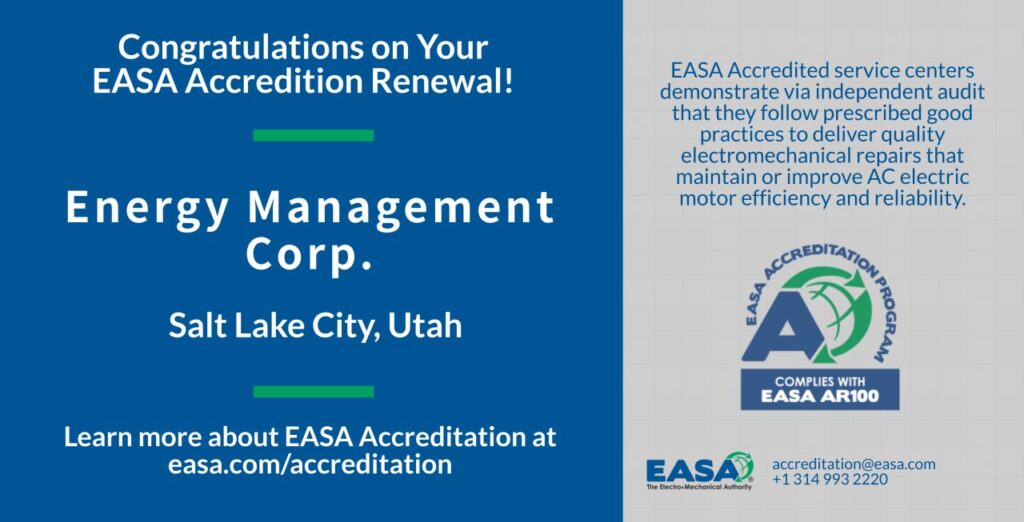 Energy Management Corporation has re-certified it motor repair shops located in Salt Lake City, Utah; Pomona, California; and Rock Springs, Wyoming. These shops serve local industrial and commercial companies such as mines, refineries, pipelines, water/wastewater facilities, ski resorts, and many other industries.
All EMC motor shops specialize in motor repairs, reconditions, rewinds, and general service. From standard AC squirrel cage induction to permanent magnet DC motors, and wound rotor to vertical, EMC shops have worked on it all. These shops also have machining capabilities, as well as field service vibration and laser alignment.
EASA certification is an important part of the processes that our EMC motor repair shops go through. This accreditation requires third-party testing and auditing to ensure compliance with EASA AR100 standards.
EMC feels that it's important to maintain this accreditation. Our work speaks for itself in quality and expertise, but we also want to give customers peace of mind. By maintaining these certifications, customers know that we have taken extra steps to maintain the best practices that keep their facilities safe, reliable, and energy efficient.
---
Latest Posts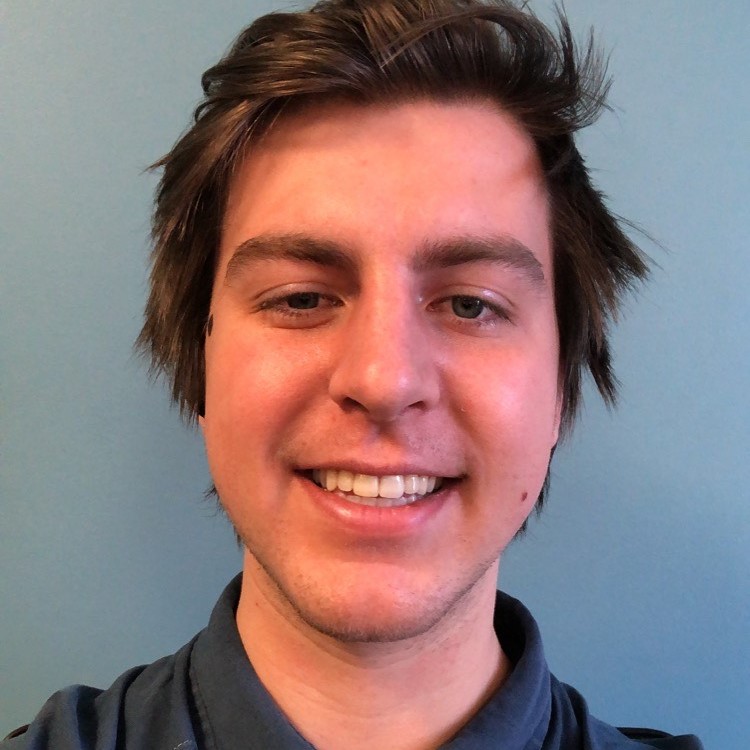 John is a marketing specialist working out of EMC's Salt Lake City office. He oversees the articles and blog content for Energy Management Corp. On the weekends, you can catch John skiing at the resorts in Little Cottonwood Canyon.